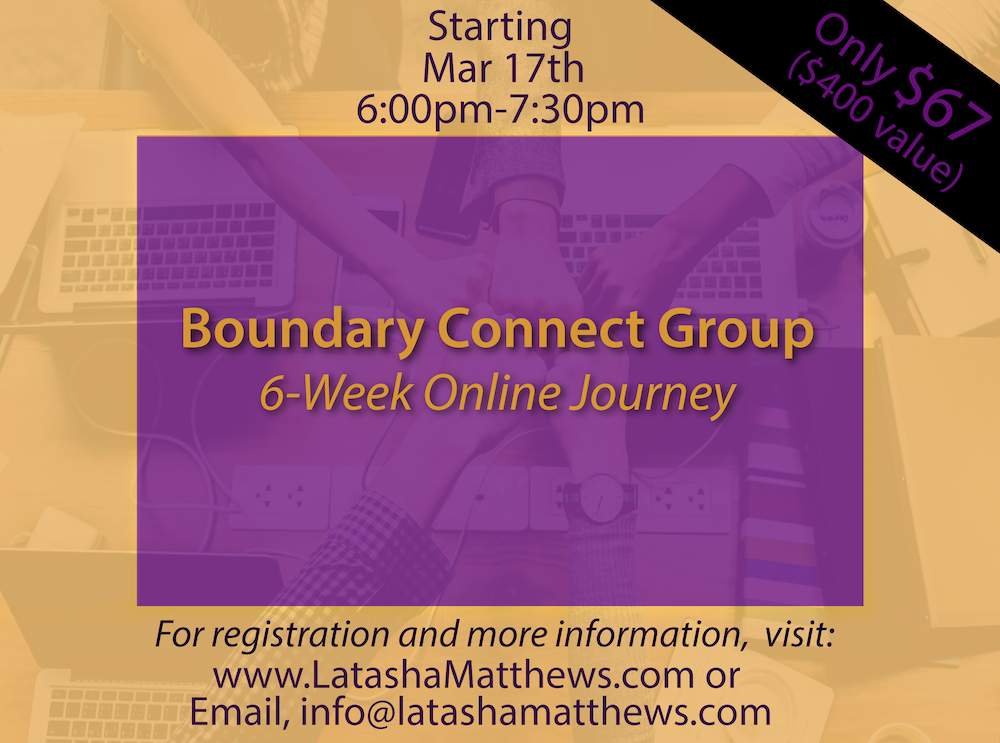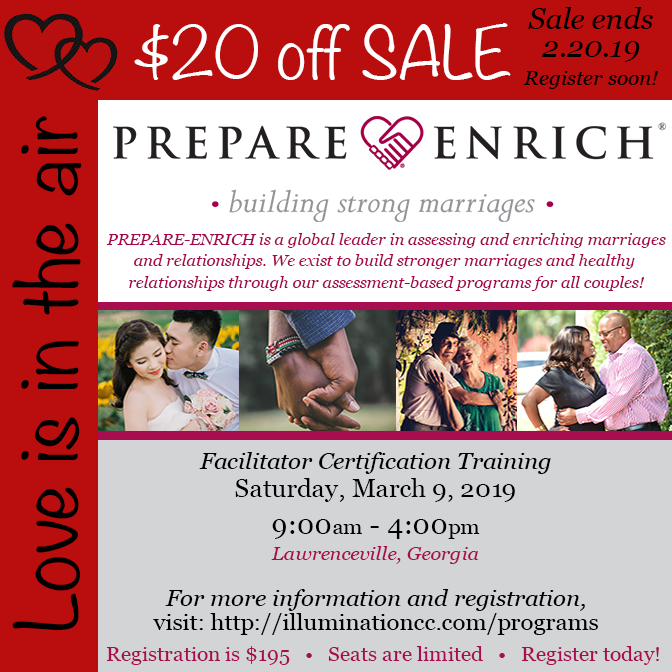 non-clinicians
Boundary Connect Group
If you would like some support with boundary setting on a more personal level and would like to connect with Latasha and other individuals to really delve deeper into how you can be successful at boundary setting, consider joining our upcoming group.
Our group is a six week online course that will commence on Sunday, February 17th at 6:00pm. Space is limited. If you're interested, please register soon!

PREPARE-ENRICH Facilitator Certification
Latasha Matthews, LPC  will be leading a 1-day seminar to train and certify interested individuals to be facilitators of the Prepare-Enrich Program. Becoming certified allows you to gain the knowledge and skills to most effectively use the Prepare-Enrich assessment in your work with couples.  With this seminar you will be able to access a wealth of resources to become proficient in this program.
You will learn how to:
Administer the Assessment
Interpret Report Results
Give Feedback
Generate Discussion
Facilitate Relationship Skill-Building Exercises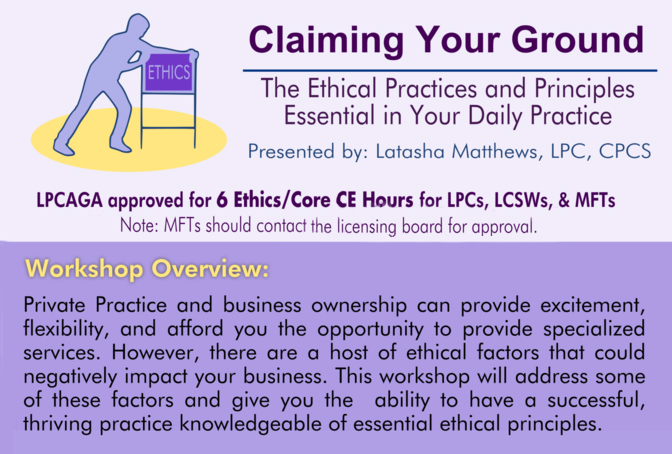 Licensed Professionals
CEU Workshops
Private Practice and business ownership can provide excitement, flexibility and afford you the opportunity to provide specialized services to your clients, however there are a host of ethical areas if not addressed properly that could impact your ability to have a successful, thriving practice.