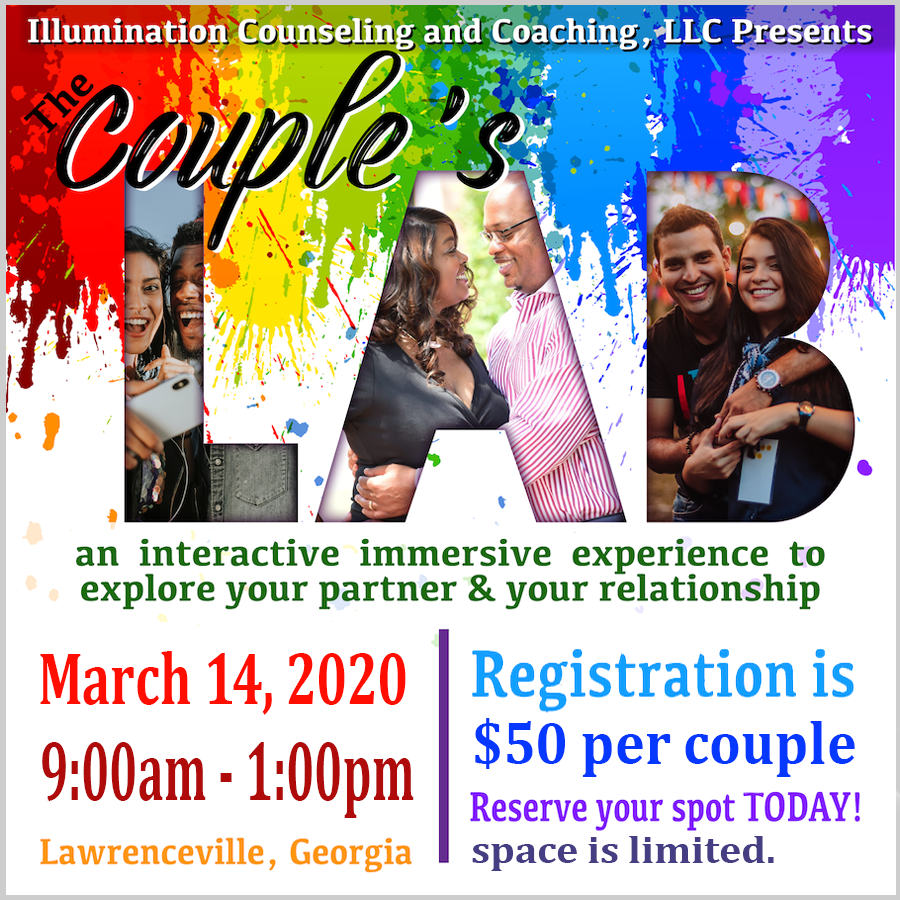 non-clinicians
The Couple's Lab
Welcome to the Couples Lab. During our time together you will learn fun and interactive ways to celebrate your relationship strengths,  identify growth areas, as well as the following:
•Learn effective ways and skills to dialogue about your relationship in meaningful and productive ways.
• Increase practical relationship skills in communication, conflict resolution, and closeness.
Note: This event is open to couples who are both married and unmarried. While this event is inclusive to all couples, those couples that are currently dealing with domestic violence issues aren't eligible at this time.

NOTE: once you fill out the form, be sure to click the link to pay on the confirmation page. Your registration is not complete until payment is received.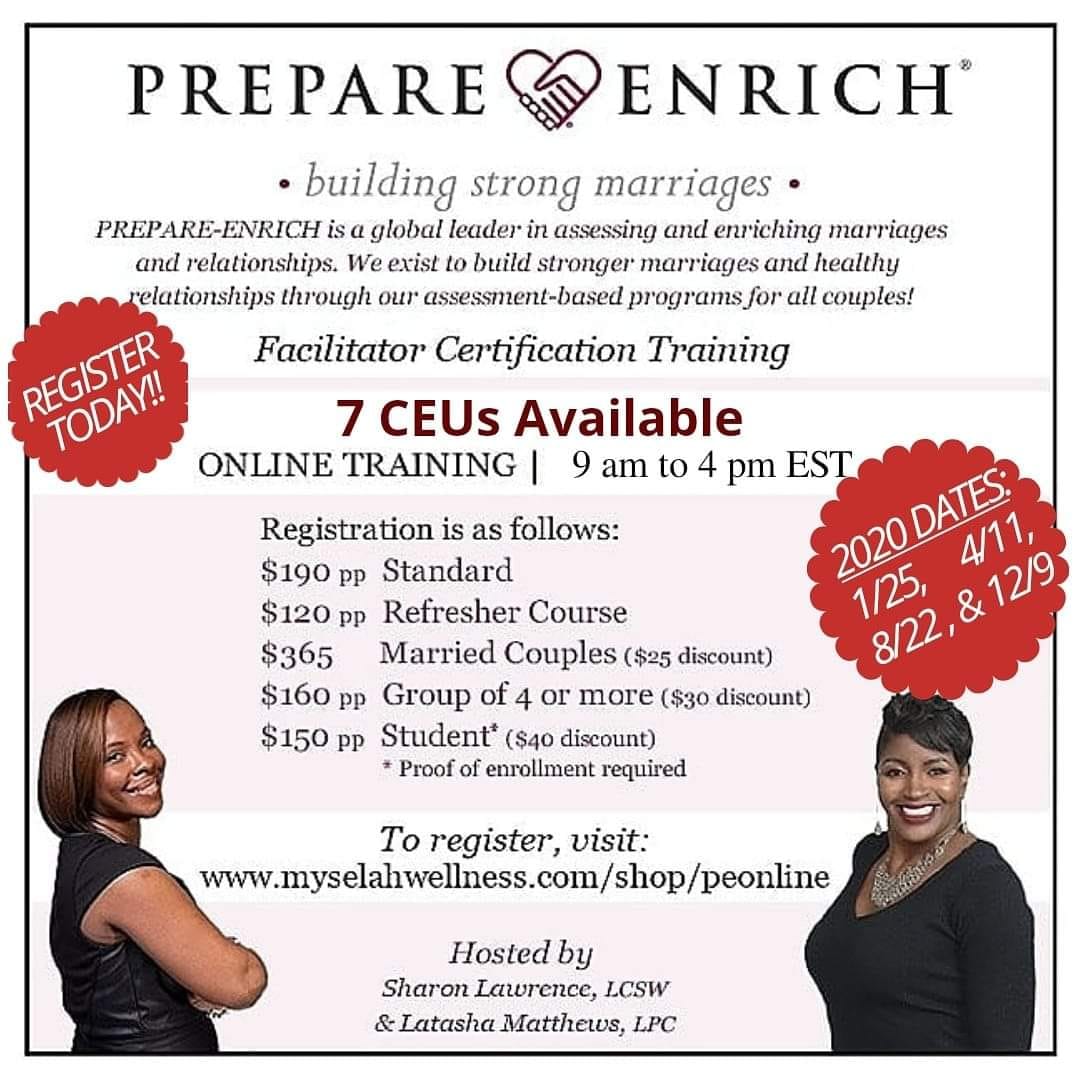 clinicians & clergy
Prepare / Enrich Online Training
Helping couples strengthen their relationship
Becoming a certified Prepare/Enrich Facilitator provides you with the core knowledge and skills to confidently utilize Prepare/Enrich's proven assessment and feedback resources to foster resilient relationships and marriages.
After the course you will be able to:
Prepare couples to take the assessment
Interpret the assessment insights
Give personalized feedback
Initiate meaningful discussion
Facilitate relationship skill-building exercises

Licensed Professionals
CEU Workshops
See info and flyer and sign up today!
Click on the flyer to go to the registration site and to learn more information.
Licensed Professionals
CEU Workshops
Private Practice and business ownership can provide excitement, flexibility and afford you the opportunity to provide specialized services to your clients, however there are a host of ethical areas if not addressed properly that could impact your ability to have a successful, thriving practice.